Notice on annual inspection of electric equipment on November 26, 2018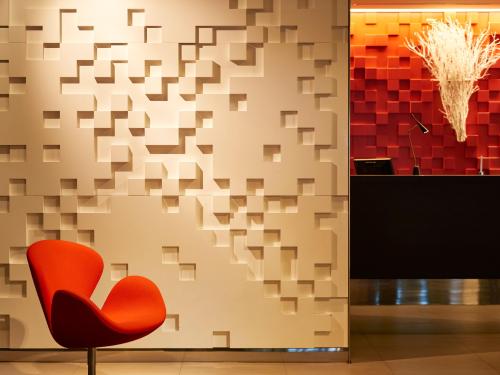 Thank you very much for choosing Cross Hotel Sapporo.
In order to conduct the annual inspection of the hotel's electric equipment,
an entire power outage will occur during the following date and time.
Details of restaurants operating hours and room accommodations will be as follows.
We deeply apologize for the inconvenience and thank you for your comprehension.
【Date & time】 Monday November the 26th, from 11:30am to 3:00pm
※Guests staying from the 26th will be concerned.
【Details】 During the maintenance,
・Elevators and escalator will be out of order.
・Lighting, air conditioning and electrical equipment in the rooms cannot be used.
※Phones will work as usual.
・Due to a central water supply outage, water will not be available (toilet, shower, etc.).
・Equipment such as a personal computer will not be available.
・Car parking will not be available.
【Restaurant & Bar】
・3F hache: The restaurant will be closed during lunch time.
Breakfast and dinner will be served as usual.
・2F meetlounge: The lounge will be closed between 10:00am and 4:00pm.
We will operate from 4:00pm.
※Exclusive Lounge time, 4:00 pm - 7:00 pm (L.O. 6:30 pm)
※Bar, 7:00 pm - 0:00 am
(FOOD L.O. 9:00 pm / SNACK L.O. 11:00 pm / DRINK L.O. 11:30 pm)
Notice on the maintenance for the public bath, DAIYOKUJOU on the 18th floor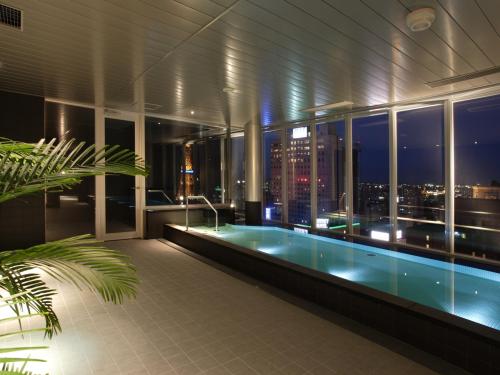 Thank you very much for choosing Cross Hotel Sapporo.
Because of the 2018 Hokkaido Eastern Iburi Earthquake, occurred last month, we maintain the public bath to repair and improve.
During those period below, only one public bath you are able to use.
Therefore, the utilization time is restricted.
We apologize for this inconvenience and we would appreciate the understanding and cooperation.
【Date】
November 5 – 8, 2018 and November 12 – 15, 2018
【Time】
Evening-night time
4:00 PM – 8:00 PM (For men only)
8:30 PM - 1:00 AM (For women only)
Morning time
6:00 AM - 9:00 AM (For men only)
※The public bath is used by men and women in alternate times.
CROSS TEN DINER 2018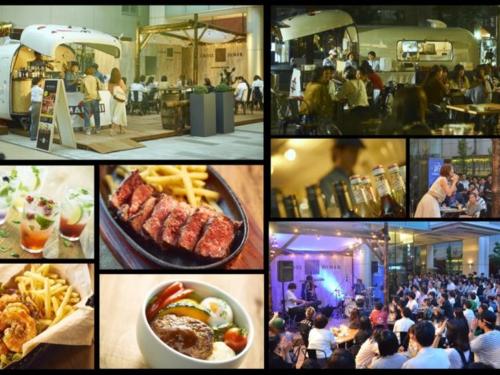 Join us our CROSS TEN DINER, an open-air dining, to enjoy summer in Sapporo.
This summer, we offer special collaboration menu for "Hokkaido 150 years" !!!
You can enjoy fresh food & quality drinks as well as an entertinment with our live stage.


[Holding schedule]
7/2(Mon.) - 9/8(Sat.)
6:00 pm - 10:30 pm
(FOOD L.O. 10:00 pm / DRINK L.O. 10:15 pm)